How to obtain valid consent from patients when using Digital Health Tools
Since the start of your career, making sure patient data remains confidential is something natural. You and your patients are responsible for it. These concepts are relatively simple when they concern your daily work. However, they can become more complex and nuanced when it comes to digital health.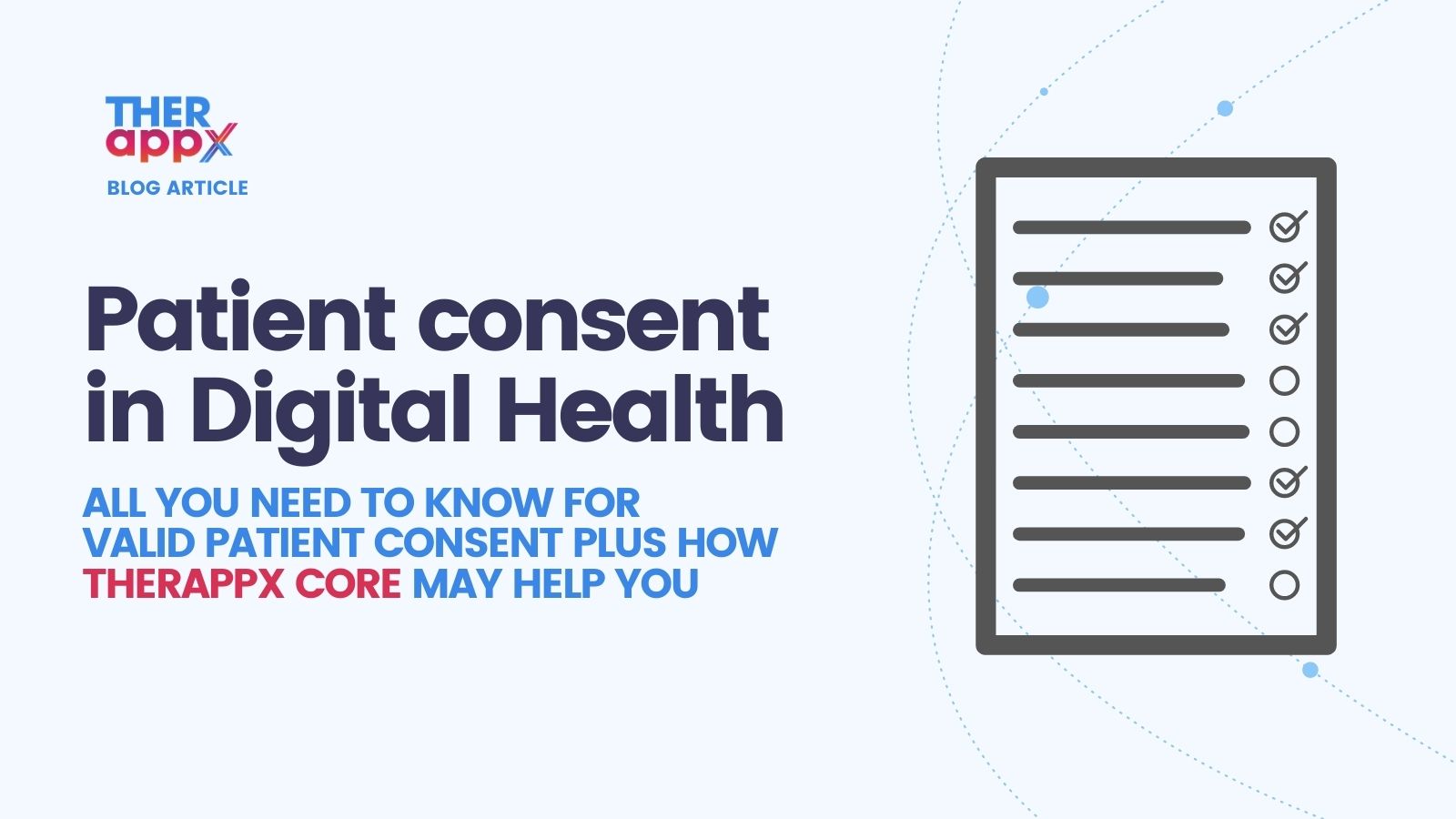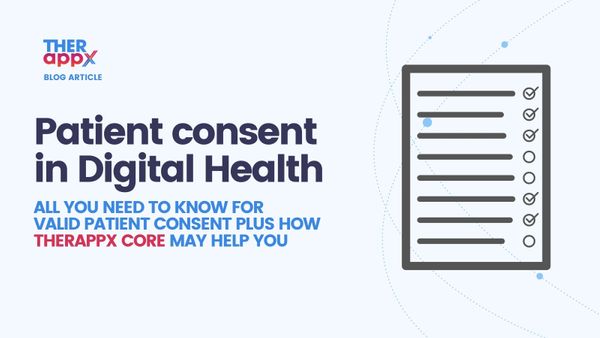 In a series of 2 articles following our most recent Fireside Chat segment from the Community (French only), we demystify some concepts on privacy and security in digital health. Our first, dealing with data hosting, is accessible here. In this article, we will discuss patient consent when using Digital Health Tools (DHT) in your practice. When is it needed? Who should get it, the app maker or you? How can I make sure this consent is valid when the time comes to communicate electronically with my patients?
Free and informed decisions
Before discussing consent in the digital health context, it is essential to remind two criteria regarding valid patient consent. First, it must be free. In other words, the healthcare practitioner did not force the patient to give this consent. Second, it must be informed: patients must adequately be informed of their health condition and the risks and benefits of the offered treatment options.
Another guiding principle is that the need to obtain consent varies depending on who initiates the discussion about using a DHT. For example, a patient sharing his blood pressure values with his pharmacist using a health app differs from a physician offering a patient to continue a phone call using a teleconsultation platform.
How and when is consent necessary?

When a professional recommends the use of a DHT or a digital platform to a patient, he must:
Ensure that the patient consents to the conditions inherent to the platform or the DHT;
Ensure that the patient agrees to the risks generated by the use of a digital intermediary between him and his professional (eg, security breach, response time);
Make sure the patient consents to care, as he does with face-to-face care. Professionals often overlook this point, believing that consent to receive care through digital tools includes consent to care.
Together, these 3 points are essential to receive free and informed consent. Other communication methods to which this principle applies include text message or e-mail.
In contrast, when the patient voluntarily initiates the use of a DHT or a teleconsultation platform, the burden of obtaining consent lies with the developer of the DHT. If a patient shares data from their DHT with their healthcare professional, the patient's consent concerns the transmitted data. Still, the use of the DHT remains the responsibility of the patient. Note: It would be good practice to keep the patient informed of the risks a patient is exposed to while using a particular device or DHT.
How to obtain consent

While verbal consent is generally accepted and easy to obtain, consent is typically difficult to prove if not written in the patient's chart. Therefore, written consent is the better way to obtain consent. A healthcare practitioner can achieve this using a signed form that ensures no pressure was made to obtain consent and shares the key elements & risks of electronic communication platforms. More proof of consent means more protection in the event of an investigation and better patient/client experience. A detailed form will always be safer than a note in the patient's file.
In a discussion in the TherAppX Community, the community agreed that a pre-filled form could systematically and efficiently obtain consent from their patients. This form from the Canadian Medical Protective Association provides an excellent basis for obtaining consent to use DHT and digital communication services. This form should also list the used tools, among other things. Of course, we encourage you to consult your legal advisers.
How TherAppX Core may help

Take the example of a patient recently diagnosed with a generalized anxiety disorder who was prescribed a drug from the selective serotonin reuptake inhibitor (SSRI) class. This patient is a little discouraged that it may take 2 to 4 weeks before feeling improvements in his condition. He'd want more short-term support for daily needs, e.g. to help during anxiety peaks. You think the use of a DHT offering breathing exercises and mindfulness sessions could be beneficial.
To perform a quality intervention and obtain free and informed consent from the patient, you briefly look with him at the different DHTs of this type offered in Quebec in the TherAppX Library. You go to the "Safety" tab to provide the necessary information on confidentiality. The patient makes an informed decision about the choice of their DHT.
Having this information on hand allows you to obtain free and informed consent from your patient, in addition to providing them with an appropriate treatment option that meets their needs.
By connecting to the TherAppX Core platform, practitioners can access all the necessary information to have productive consultations with their patients. Users of this platform can see 1,711 tools reviewed by app analysts and clinicians currently practicing and affiliated with the organization. Of these 1,711 tools, only 61 do not have a privacy policy (it is considered a major red flag in the "Safety" component of a DHT). Within seconds, TherAppX Core users can also identify which DHT is safer to use using a comparison tool.
Access our library for free with the following link 👉 app.therappx.com
Are you interested in digital health? Join our Weekly newsletter to read more content such as this one by subscribing on our website 👉 therappx.com/community
Warning: this text is in no way legal advice. It is intended to support your thoughts and knowledge on patient consent. Please consult your College or a lawyer for advice applicable to your situation.