Join TherAppX's Access Program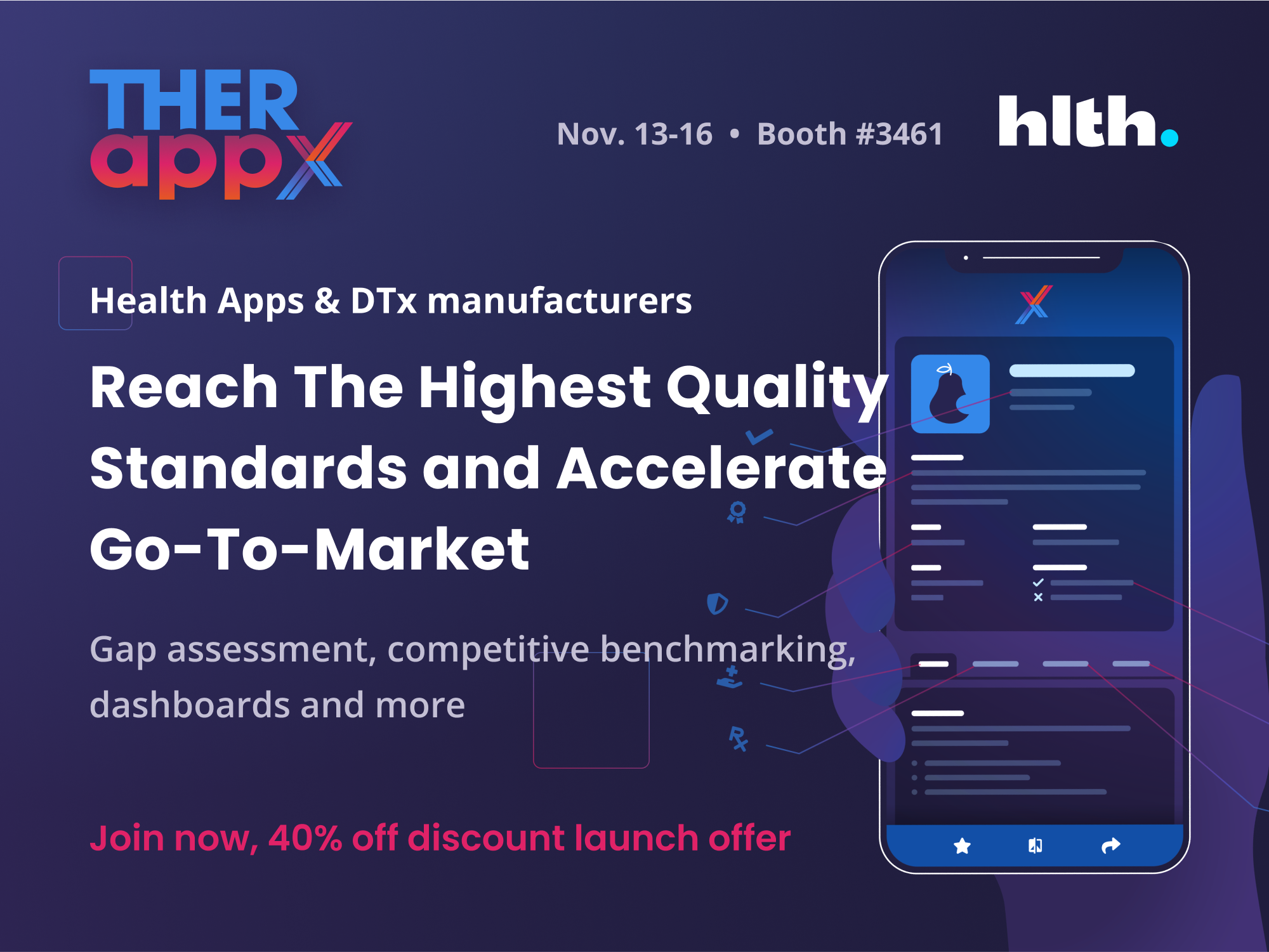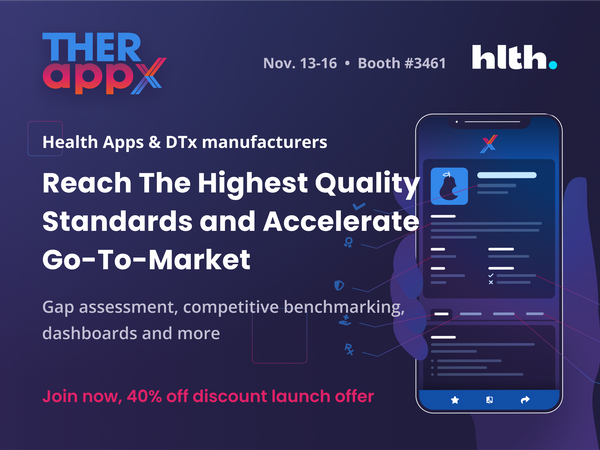 At TherAppX, we believe that wide access to quality health apps and DTx for patients is possible through a better alignment between healthcare organizations' needs and the manufacturers' software capability.
Our Access Program aims at making this alignment possible between all stakeholders across the health apps value chain to organize and curate this market by leveraging AppGuide, our proprietary marketplace.
Decision-makers and clinicians in traditional healthcare are clear; they have more interest than ever before in integrating health apps and DTx into the continuum of care, but yet find themselves ill-equipped when it comes to choosing and recommending the best, high-quality, and most relevant solutions presented to them.
Working to help you reach your objectives
We help health apps and DTx manufacturers achieve the highest quality standards more rapidly and generate revenue opportunities by filling the gaps between their solution's current quality level and desired state. Through AppGuide Awards, quality health software become better positioned in our marketplace and are promoted to our traditional healthcare client network.
Our special offer to manufacturers
Join our Access Program today and benefit from the following package at a 40% off discount launch offer:
Included services:
1) Complete gap assessment report and remediation plan
2) Comparative benchmarking (with up to 8 competitors)
Get the opportunity to obtain a free license for our upcoming competitive intelligence dashboard & AppGuide Awards:
3) AppGuide Awards (coming 2023)
4) Interactive dashboard for salesforce support (quality promotion) and assessment report
You may also contact Sébastien Nantel, Director of Business Development at snantel@therappx.com.
TherAppX, A Driving Force in Digital Health
TherAppX adds significant value between digital health companies and decision-makers in healthcare organizations with our data generation capabilities. We allow our clients to access valuable market insights and evaluation, leading to the distribution of high-quality and trusted digital health apps and digital therapeutics through our marketplace, AppGuide.
Our unique, unbiased and science-driven approach allowed us to become Canada's trusted Digital Health curator, working alongside national health systems, regional health authorities, public school systems and pharmacy networks. We now commercialize our innovations in the US through large payor & health systems.